WELCOME TO
The Pilates Yoga Loft
GRAND OPENING
Summer Solstice Weekend
Friday June 21st & Saturday June 22nd
Mark your calendars now!!
COME JOIN US AS WE
CELEBRATE OUR OPENING CELEBRATION!

Click below link to sign up!
Grand Opening!!!!!!!
Friday June 21st & Saturday June 22nd
Stay up to date with special discounts and pricing for new students. Also, we will have free classes the entire weekend for our opening celebration. You heard it right- FREE community Pilates & yoga classes for everyone. Don't miss out on this grand opening weekend as we will be giving away many prizes and our first 20 students who sign up for a 5 discount class card will be entered into a drawing for 2 months of unlimited FREE classes. HAPPY SUMMER SOLSTICE!
20hr Aerial Yoga Certification & 200hr Yoga Teacher Training Certification with Yoga Alliance.
Fall 2019
We will be announcing soon our upcoming 2019 200hr yoga teacher training's and our 20hr Aerial yoga certifications.
Yoga Classes for Kids.
Our "Lotus Blossoms"
There will be morning and afternoon kids yoga, Aerial yoga and Mommy and Me Aerial yoga classes. Check out our schedule for days and times. These fun interactive classes will combine elements to develop large mother skills, vocabulary, rhythm, self expression and movement.
College Students
$5 Flagler nights means just that! $5 for class! Must show you Flagler ID and pay only $5 at the door. You will enjoy your new yoga home located right next door to you. Get ready to focus on your health & wellness as we lead you through a fun upbeat vinyasa all levels flow. Check the schedule for Flagler classes and times.
~Pilates Equipment Reformers~
Group Reformer Classes Now Available.
Private and semi private
sessions available too.
Morning, afternoon and evening sessions available
Pilates Reformers are state-of-the-art, hand-crafted equipment designed by Joseph Pilates, himself. Our Reformer sessions are customized training sessions designed to provide the Pilates enthusiast with the finest in post-rehab, Physical therapy, athletic conditioning, and very personal training. Each session is designed for your specific needs -- no one-size-fits-all workouts here! Private or semi private reformer sessions are available for you. Highly recommend if you're starting a new fitness routine, rehabilitating an injury, or just looking to improve your well being. We recommend you start here.
Pilates Mat Classes
Morning & evening classes available
During Pilates mat classes we teach you the implementation of Joseph Pilates' six "Pilates Principles" – centering, control, flow, precision, concentration, and breath. You will learn sequences of isometric exercises, orthopedic stretches, and amazing core pelvic floor movements, and you'll be sculpting the body proportionally. All body parts will be equally challenged. Beginners thrive in this mixed-level class! All levels are welcome as we strengthen the mind and body together.
Pilates Mat Classes
Pilates Reformer Machines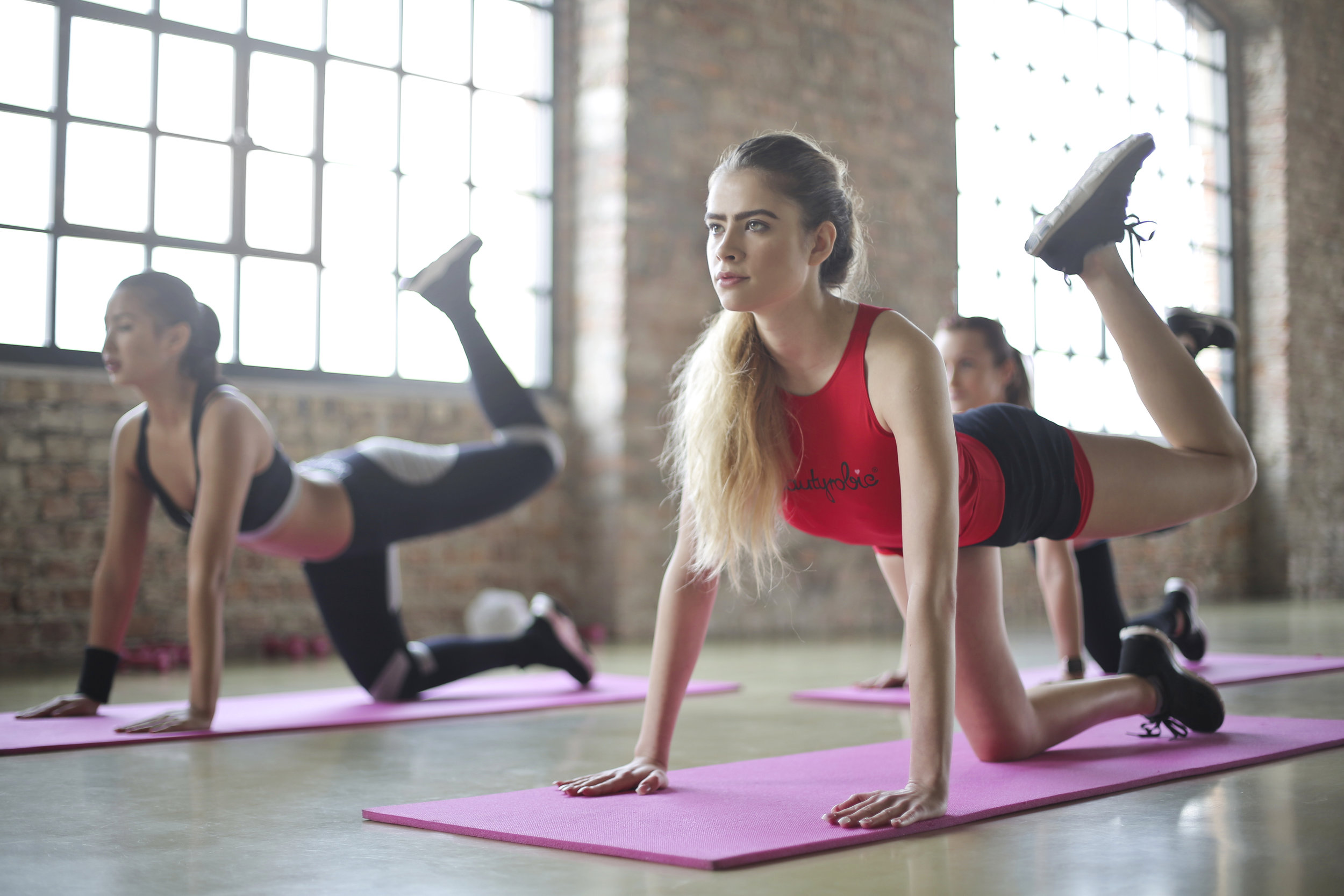 Yoga & Aerial Yoga
We offer daily traditional yoga classes and Aerial Yoga classes for children through adults. The Pilates Yoga Loft truly offers classes for the entire family.
Come Fly With Us In The Loft
Learn to feel light, lifted and energized as we play with yoga in a new fun approach. We offer beginner classes that incorporates basic yoga postures in a soft silk hammock and we offer Aerial yoga classes for advanced yoga practitioners.
Explore Nature- Outdoor Classes
We offer Beach Yoga Sup Yoga & Yoga On The Lawn
We offer weekly evening classes for kids.
Lotus Blossom
Kids Division
Before introducing the structured disciplines of movement, it is important to cultivate the natural abilities of the child.
The Lotus Blossoms division fosters a love of dance, yoga, aerial yoga and creativity in children. These classes combine elements to develop large motor skills, vocabulary, rhythm and self expression.
Your Health & Wellness
Contact The Pilates Yoga Loft today for any question you many have. We look forward to seeing you soon.