WELCOME TO
The Pilates Yoga Loft
DID YOU KNOW THAT WE'RE OPEN 7 DAYS A WEEK??
We offer early morning classes, classes through out the afternoon and evening classes. We are adding more classes to our fall schedule so please keep visiting our website and our mindbody app to stay up to date.
Saint Augustine we're here to serve you with you health and wellness needs. We have Pilates and Yoga classes starting at 6:00am - 8:00pm.
*Thank you to everyone who attended our free community Aerial Fall Equinox classes. Congratulations to our newest aerial yoga graduates.
Follow us on Facebook to see all the photos from our community events and stay up to date on our upcoming special events we will be offering for you this fall.

Click below link to sign up for any of our classes. We are open 7 days a week.
Please download the Mind Body app on your phone to easily view schedule/sign up for classes/buy class cards!
We require 24 hour notice for all cancellations for both classes and private appointments. If you do not give 24 hours notice- to cancel your class or late cancel on the Mind Body App; you will be charged for the full amount of the class either from your class card or your credit card on file. Thank you for understanding as we don't want any one to miss the opportunity to join us for a class. If you must cancel day of please contact the studio to let us know!
Weekly S.U.P YOGA
Tuesday's 10:00-11:30am
Our SUP yoga will introduce you to the S.U.P lifestyle. With an education on safety and usage of your paddle board for yourself; while experiencing simple yoga techniques on top of the water. With many benefits from core building exercises, cardiovascular circulation, and learning how to stand on your board with ease.
MUST RSVP / SIGN UP TODAY /
SPACE IS LIMITED. DEADLINE TO REGISTER IS 24 HOURS BEFORE CLASS.
Cost is only $45.00 includes your hour and a half instruction and your board.
Location : Meet us at the Usina Boat Ramp. Near Aunt Kate's Restaurant. 603 Euclid Ave. Saint Augustine, FL 32084. Please bring sunscreen, bottle of water and a towel. Water shoes are recommend but not required. Also the Pilates Yoga Loft offers private or group parties in Sup Yoga and beach yoga. Contact the studios today for more information. See you on the water
15hr Aerial Yoga Certifications & 200hr Yoga Teacher Training Certification with Yoga Alliance
FALL 2019 - Aerial Yoga/ November 9th & 10th and December 14th & 15th
We're excited to announce our next Aerial Yoga Certifications. Level I - November 9th & 10th with owner and lead teacher trainer Debbie Sheme. Level II - December 14th & 15th with lead trainer and amazing special guest Kelly Kuder.
Aerial yoga is the one of the newest blends of yoga and aerial circus arts, utilizing a silk hammock as a prop to aid the student in surrender during traditional postures that are difficult to achieve due to minimal flexibility or strength, physical injuries and often times, emotional fear. This training is a unique and fun way to expand your experience as a yoga teacher or a yoga student and the perfect way to earn 15 hour CEU's through yoga alliance. $495.00 Early bird discount. Please sign up from our mindbody app. Search - Pilates Yoga Loft or call the studios today at 904-325-1497 Space is very limited so sign up today to reserve your aerial silk.
Please contact to studios for our next 200- HR Yoga Teacher Trainings for 2020 . Join us for our 5 week course. An advanced 200-Hour Yoga Teacher Training is hard physical, mental and spiritual work but its a journey of a life time. If you're thinking of becoming a yoga instructor or if you're interested only in personal development and strengthening you yoga practice this training is for you. We welcome everyone from beginners to advanced students!! One of the purposes of your 200-Hour Yoga Teacher Training is to deepen your self-awareness and self-knowledge so you can help yourself and help others do the same. Don't be afraid to be vulnerable; take full advantage of this path to discovering your truest self. In short, your 200-Hour Yoga Teacher Training will be a time of transformation, and an undertaking totally unique from anything you've ever done. Make a deep commitment to yourself and your time. Open your heart, work hard, and have fun! Now is the time. Sign up today.
Yoga Classes for Kids.
Our "Lotus Blossoms"
There will be morning and afternoon kids yoga, Aerial yoga and Mommy and Me Aerial yoga classes. Check out our schedule for days and times. These fun interactive classes will combine elements to develop large mother skills, vocabulary, rhythm, self expression and movement.
Mommy & Me Aerial Mondays 4:00-5:00pm
Kids Aerial Tuesdays 4:30-5:30pm
College Students
$5 College / University nights means just that! $5 for class! Must show you College / University ID and pay only $5 at the door. You will enjoy your new yoga home located right next door to you. Get ready to focus on your health & wellness as we lead you through a fun upbeat vinyasa all levels flow. Check the schedule for college / university classes and times. You must sign up for classes though our mindbody app.
~Pilates Equipment Reformers~
Group Reformer Classes Now Available.
Private and semi private
sessions available too.
Morning, afternoon and evening sessions available
Pilates Reformers are state-of-the-art, hand-crafted equipment designed by Joseph Pilates, himself. Our Reformer sessions are customized training sessions designed to provide the Pilates enthusiast with the finest in post-rehab, Physical therapy, athletic conditioning, and very personal training. Each session is designed for your specific needs -- no one-size-fits-all workouts here! Private or semi private reformer sessions are available for you. Highly recommend if you're starting a new fitness routine, rehabilitating an injury, or just looking to improve your well being. We recommend you start here.
Pilates Mat Classes
Morning & evening classes available
During Pilates mat classes we teach you the implementation of Joseph Pilates' six "Pilates Principles" – centering, control, flow, precision, concentration, and breath. You will learn sequences of isometric exercises, orthopedic stretches, and amazing core pelvic floor movements, and you'll be sculpting the body proportionally. All body parts will be equally challenged. Beginners thrive in this mixed-level class! All levels are welcome as we strengthen the mind and body together.
Pilates Mat Classes
Pilates Reformer Machines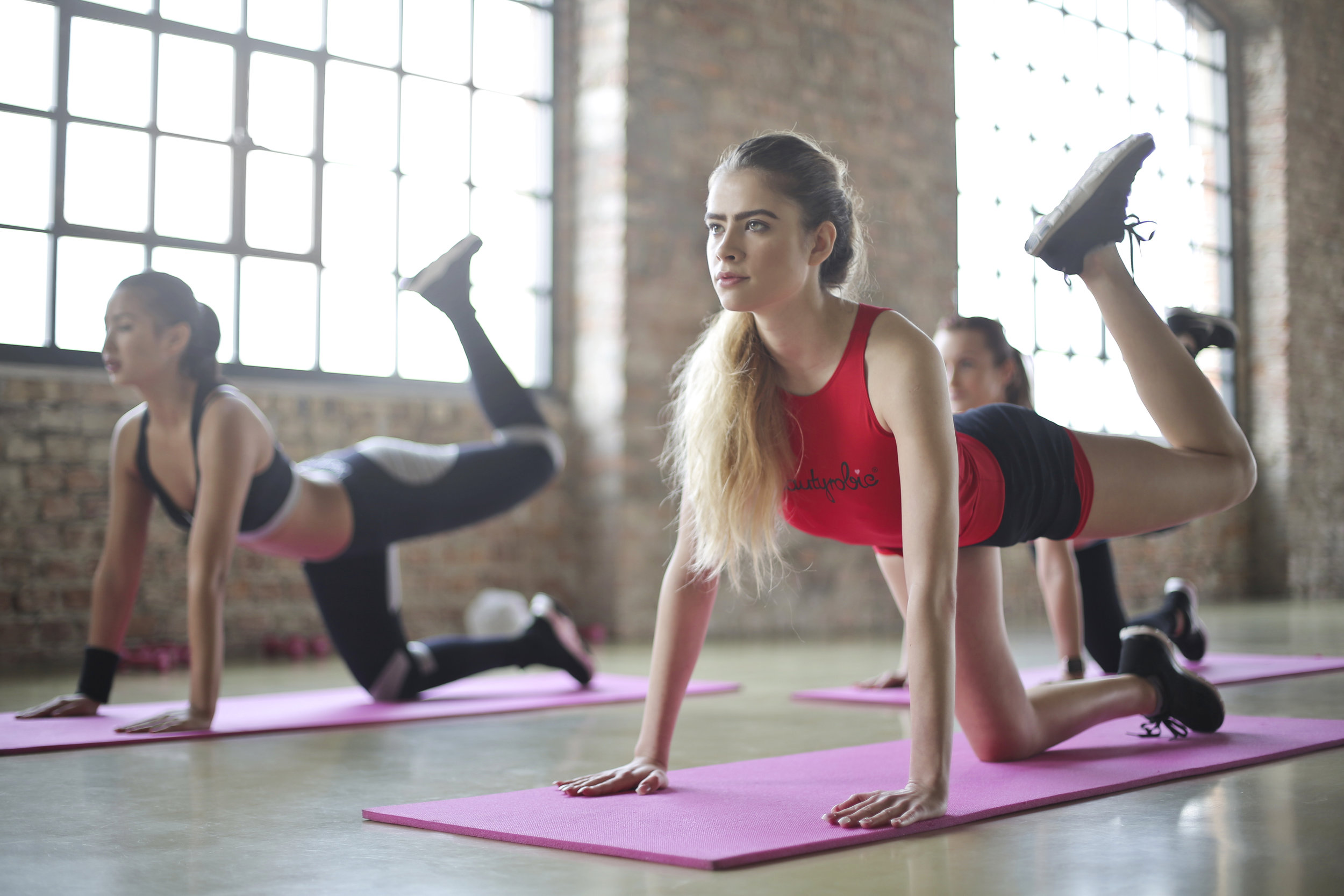 Yoga & Aerial Yoga
We offer daily traditional yoga classes and Aerial Yoga classes for children through adults. The Pilates Yoga Loft truly offers classes for the entire family.
Come Fly With Us In The Loft
Learn to feel light, lifted and energized as we play with yoga in a new fun approach. We offer beginner classes that incorporates basic yoga postures in a soft silk hammock and we offer Aerial yoga classes for advanced yoga practitioners.
Explore Nature- Outdoor Classes
We offer Beach Yoga Sup Yoga & Yoga On The Lawn
We offer weekly evening classes for kids.
Lotus Blossom
Kids Division
Before introducing the structured disciplines of movement, it is important to cultivate the natural abilities of the child.
The Lotus Blossoms division fosters a love of dance, yoga, aerial yoga and creativity in children. These classes combine elements to develop large motor skills, vocabulary, rhythm and self expression.
Your Health & Wellness
Contact The Pilates Yoga Loft today for any question you many have. We look forward to seeing you soon.